Photographic Shooting BeauThè
Photographic Shooting BeauThè
Photographic Shoot "Fashion Stories" organized for the occasion by iDressMap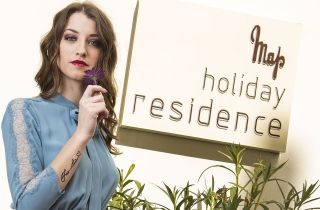 The BeauThè event held on 06 March 2018 in the comfortable and elegant Map Holiday Residence, in collaboration with the Pharmacy Polizzotti and Elizabeth Arden, has received a lot of interest from the guests.
An afternoon spent among relaxation and beauty in which the invited people were pampered by the expert hands of licensed cosmetologist Elisabeth Arden.
The guests, during the tea time, also attended the photo shoot "Storie di Moda" organized for the occasion by iDressMap.com, showing the dresses by Elisabetta Franchi and Daniele Alessandrini, both of the Spring Summer 2018 collection.