Shopping Tour
Shopping Tour in Trapani, among monuments and boutiques
Discover the prestigious fashion boutiques of the Prestigiacomo group, supported and accompanied by a dedicated staff.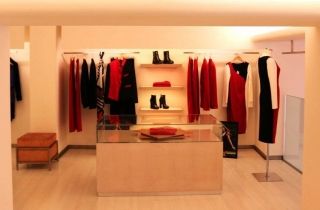 During their stay, our guests can dedicate one or more days to an exclusive "shopping tour" in the heart of the historic center of Trapani. Thanks to the collaboration and the synergy with the prestigious fashion boutiques of the Prestigiacomo family, owner of the MAP group, we are in fact able to meet the needs of a whole family.
In the suggestive and elegant setting of Piazza Cuba, "MAP Donna" and "MAP Uomo", the flagship of the group, are two elegant fashion boutiques that are unique in their kind. Our customers will be able to choose between high fashion garments from the most prestigious brands, with rich assortments constantly renewed.
In Via Torrearsa, a few steps from the port and the contemporary art museum, "Prestigiacomo Club" completes our offer. For over twenty years it has been the reference point for young fashion in Trapani.
Our "shopping tours" are highly customizable, being able to freely choose the time of the day (in the morning or in the afternoon) and being able to count on a personal assistant at your disposal for the duration of the tour. The items purchased can be sent directly to the address indicated, in Italy or abroad, thus allowing not to weigh down the baggage.
Duration: half day
Available shifts: morning or afternoon, in personalized time
Description of the tour: visit of the Prestigiacomo group boutiques located in the historic center of Trapani, with a personal assistant at complete disposal. On request we can also provide private transfer from / to Map Hotel
Price per person: minimum charge of 100 euros per person (excluding children)
Minimum number of participants: 2 adults
Reservation within: 1 day from the date of service
Book your shopping tour
Our guests can visit the exclusive boutiques of the Prestigiacomo group, walking along the historic center of Trapani. The shopping tour provides the opportunity to benefit from a personal assistant and, for those who request it, the possibility of shipping the items purchased. Contact us to request information and / or book your tour to discover Italian high fashion.