XXI Edition of the Cous Cous Fest in San Vito Lo Capo
XXI Edition of the Cous Cous Fest in San Vito Lo Capo
Here the program from 21st to the 30th September2018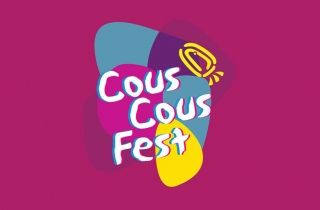 In the splendid city of San Vito Lo Capo, takes place the 21st Edition of the Cous Cous Fest , an event that since 1998 has welcomed chefs from ten countries all over the world for a gastronomic cous-cous challenge .
In the gastronomic San Vito, there are numerous stands where it is possible to taste more than 40 different cous cous recipes every day, and for those who wishes to learn how to prepare cous cous it will be possible to take part at the meetings in the gastronomic laboratories.
This year the news of the manifestation will be the "Cous Cous & friends" which offers other typical products of the Mediterranean like : paella, moussaka, souvlaki, kolokythokeftedes, chakhchoukha, Algerian soup with meat, potatoes and chickpeas.
Some anticipations of the concerts calendar that will be held at the Cous Cous Fest: Friday, September 21''le Vibrazioni '', Sunday, September 23 Beppe Grillo with Insomnia (Ora Dormo) Thursday, September 27th The Kolors and Friday, September 28 Ermal Meta.